A documentary film about the Seduction community - an industry of workshops, books, and websites that teaches men how to succeed in picking up women. The industry takes the idea of self-improvement one step further, using ambition and competitive spirit to jump-start romantic success. As the men try to prove their masculinity, the woman they chase are treated as objects -- points in The Game, to be sought and collected.
A film by Anat Vovnoboy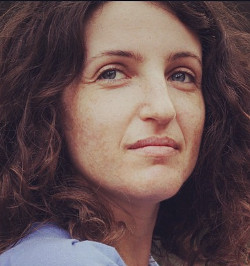 Anat Vovnoboy is a documentary filmmaker, journalist and video artist. She graduated with honors from the School of Visual Arts and her thesis film Gateway to Heaven, have won a number of awards in different film festivals. Anat's video art work, Lullaby,  was commissioned by the Israel Museum in Jerusalem and was later presented in Ackland Art Museum and the Andrea Meislin Gallery, in NYC.
Today Anat works at the foreign desk of Channel 10 news in Israel and is pursuing an MA in Film at Tel Aviv University.