If you belong to an institution (university, college, school etc), you're probably part of a Group.
Groups are a good way to handle access to a large number of users. If one user in a Group borrows a movie, it's accessible to all of its members.
ACCESSING YOUR GROUP'S MOVIES
There are two ways to do it:
1) Using IP Authentication
Login to your institution's proxy server. Then enter the movie website and click LOGIN.
That's it!
You'll see a link to all available movie/s.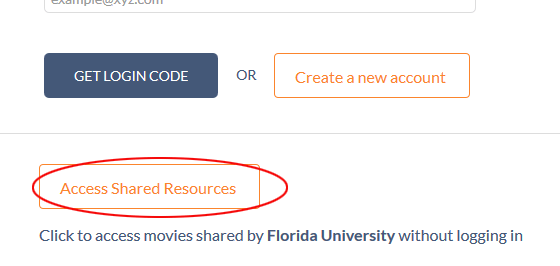 2) Logging in regularly
As in any other website (except that we don't use passwords).
Just make sure with the Group Admin (usually the librarian) that your email address is associated with the Group.
Didn't find what you're looking for? - write to support@filmdiy.com