The Romans called Lod "The City of God", this dilapidated town, which is a mere 10 minute drive from prospering Tel Aviv, has become a hub for Palestinian drug lords and religious Jewish settlers. Acute poverty has helped cultivate racism, bigotry and violence, while many of Lod's 75,000 Jewish, Muslim and Christian inhabitants live in constant fear and day-to-day misery. Mayor after mayor drove the town deeper into the abyss until, finally, the Israeli government was forced to step in and appoint an official to manage the lives of Lod's residents.
Film-makers Uri Rosenwaks and Eyal Blachson delve deep into the bowels of this torn city, bringing an unprecedented chain of dramatic events to the screen. Using Lod to reveal the nuances informing the fraught relations between Jews and Palestinians, "Town on a Wire" provides a microcosm of how the larger tensions within Israel are played out on a daily basis, pacing rapidly between local gang wars and shootings to national and religious confrontations and following the lives of brave men and women who have not given up hope for their beloved and impossible city.
www.townonawire.co.il

SCENES FROM THE MOVIE
Haj Kraim J'arushi, a known arbitrator, meets up with the heads of the Al Marbua Family.

Meet Faten Zinati, a resident of Lod and a social activist
THE FILM-MAKERS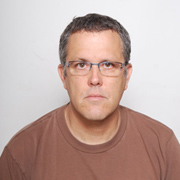 Uri rosenwaks
Embarked on his creative career in 1991, has directed, written and produced many documentary, fictional and current affair projects for television and cinema winning awards and critical acclaim.
Between his latest projects : "Lod between Hope and Despair" and "Leibowitz - Faith Country and Man" and "The Nobelists".
Graduate of TAU Film and Television Department,
Masters Degree in Near Eastern Studies also from TAU .
Served as chairman of the Israeli Documentary Filmmakers Forum 2010-2013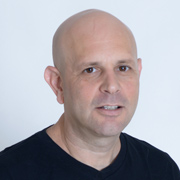 Eyal Blachson
Freelance director & and producer, is engaged in television and documentary film-making since 2001. Among his recent works: "Nahshon Vaxman: the Countdown", and "Meshulam" , debuted at Haifa International Film Festival 2015.
Has a Bachelor degree in History from Tel Aviv University, he is a graduate of "Koteret" – TAU's School of Journalism.